Namibia Rugby

News Report
Momentum league in full swing
Author: Mariselle Stofberg and Justicia Shipena, 29/06/19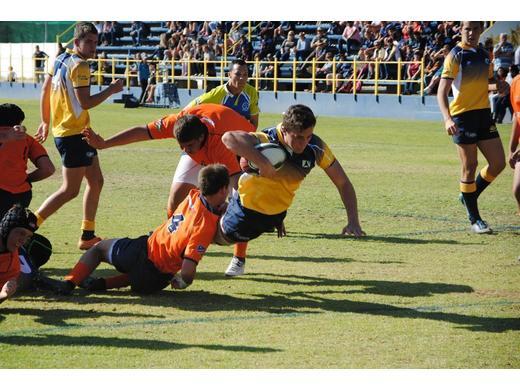 Windhoek Afrikaanse Privaatskool (WAP) and Walvis Bay Private High School (WBPHS) went head to head on Saturday, with the two schools participating in the sixth annual inter-high competition held at Affies Park in the capital.
The principal of WAP, Kobus Espach, was very proud of the energy and sportsmanship displayed at the event. "Every inter-high is characterised by sportsmanship and when we go home, we always leave as friends. It is a privilege to compete against a school like WBPHS every year."
Rugby captain of WBPHS John Faul, was excited about the opportunity to compete against WAP. "Preparation and exercise is key to any game. We are excited to once again play against WAP."
De Wet Oosthuizen, captain of WAP's u/19 rugby team, said that this inter-high provides the schools with the opportunity to get to know one another better. "It is always amazing to compete against WBPHS and our schools have created tight bonds throughout the event. We believe that the brotherhood between our players sets us apart from other schools and we are excited about the rest of the league."
The inter-high consisted of various sports codes, namely rugby, hockey and netball.
WAP won the netball by 43-36 and the hockey by 4-3.
In other activities, Elnatan, Pionierspark Primary, Orban Primary, WAP and WBPHS also participated in Tjokker rugby where the schools had the opportunity to engage in friendly games while providing a platform for younger players to also participate.
However, the highlight of the event was the Momentum league rugby match played between the two schools.
FINAL SCORE TO COME!